It's great to see the resilience of the people of Calgary. One thing to be certain is we have seen a lot of changes in this great city of ours. With the economic boom and the not-so-booming, it's been a long road!
Who would have thought that Calgary Carpet Re-stretch would have over 10 years experience in the carpet repair and re-stretching industry? Of course, the story starts more than an additional 10 years before that in the carpet installation business. But now as we have focused solely on the repair and re-stretching work, we are able to offer an unparalleled level of experience and service to our clients. We have seen so many carpet repair issues it's unbelievable. It's true, there is something new every day, no doubt we'll continue to learn, but we sure have seen a lot.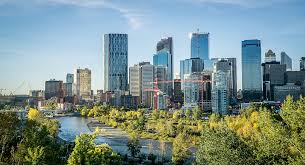 When it comes to your repair and re-stretching needs, we're here to help! Don't hesitate to call!