A power stretcher is a tool used in stretching carpet either for a new installation or a carpet repair.  Simply stated the large arm is pressed down which in turn extends the head away from the power stretching body. The head of the power stretcher has teeth that grips the carpet and transfers the stretching force.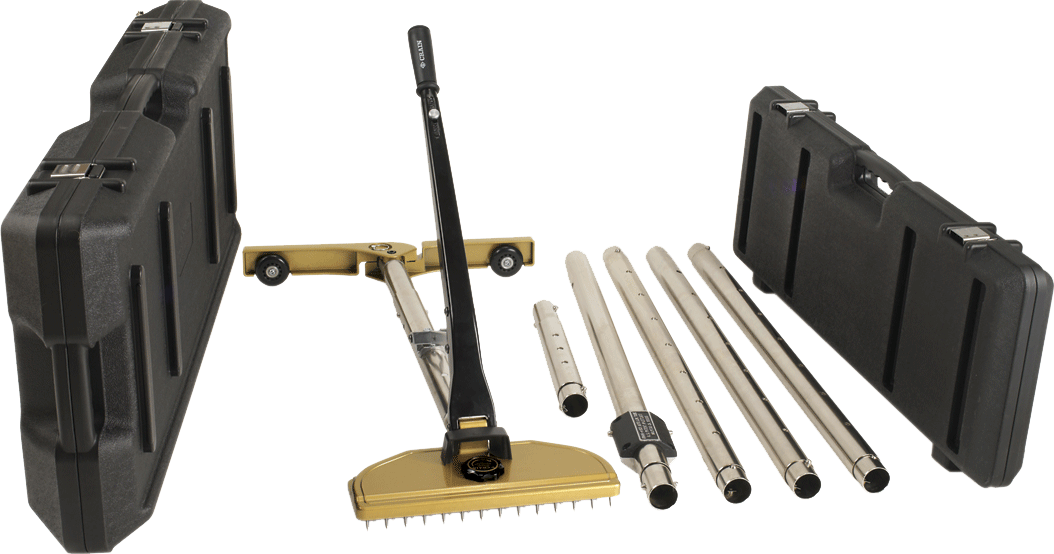 In the picture you can see the silver stretching tubes, these are set up behind the stretcher to push off of the opposing wall to anchor the power stretcher.  Depending on what type of substrate is underneath the carpet (usually wood or concrete) different attachments can be used.  On concrete, power stretching tubes are basically your only choice and require moving the furniture in order to get straight lines from one end of the room to the other.  But over wood sub-floors there is another attachment that can be used which minimizes the space needed and the amount furniture will need to be moved.
There are other power stretching tools being used and manufactured, but this is by far the most common and effective.