When I think of a master craftsmen, I think of renaissance sculptors like Michelangelo. Imagine the work to take a piece of marble and create these beautiful forms that even hundreds of years after their creation still touch the hearts and imaginations of people today.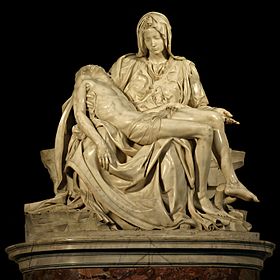 Now I'm not so bold as to try to compare my humble carpet work with the work of master artists, but I will say the only way to be really good at something is to be singly focused. I have seen this first hand in my ability as a carpet installer during the boom. With endless reps and seemingly unlimited work, I noticed my ability even after 12-13 years of carpet installing improve consistently. The truth is that the extra 5-10% ability is the difference between doing good work most of the time and doing excellent work all the time.
Even when it comes to re-stretching, it is the endless reps that makes excellent results time after time.
So why don't we clean carpets? "A jack of all trades and a master of none," is a phrase that comes to mind. When it comes to cleaning and when it comes to repairing it is often attention to the smallest details that produce the best results. I would rather do the best work possible for my clients instead of trying to do too many things and that means that I specialize in carpet repairs.