We live in the real world. Ask a carpenter who builds houses how straight a 2×4 is he'll say pretty straight but rarely perfectly straight. Ask a carpet guy about the factory tolerances in carpet and underlay and you'll like find out that a carpet and underlay changes dramatically from one end of the roll to the other.
I have documented a problem underlay before that was simply a bad underlay. But this problem is common to many different manufactures and different underlays.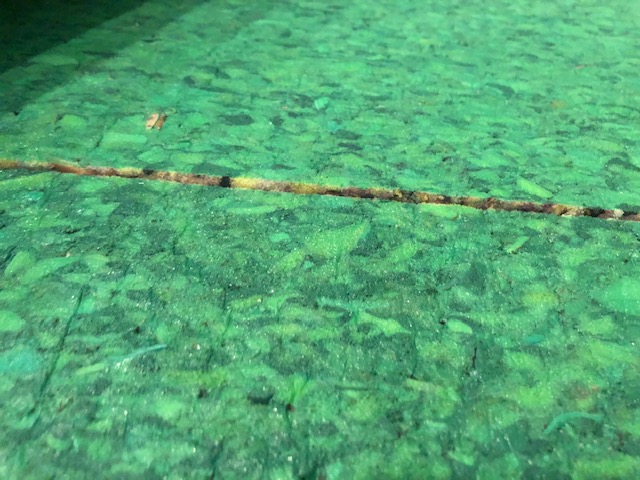 This underlay is rated as an 8lb. (density) and 7/16″ (height). What this picture illustrates is the height difference and density difference when two pieces of underlay are beside each other. (This is likely even from the same roll of underlay.) Most underlays come in six foot widths so underlay joints throughout a home are generally not a problem, trusting the underlay is manufactured to spec.
So what happens depending on the type of carpet, is when a person walks over the carpet where there is a flaw like this in the underlay, the joint in the underlay will actually telegraph through the carpet and create a ripple in the carpet. Generally speaking in repairs where this is the cause of the carpet problem, it can be stretched out, but there may be a risk in the future of the carpet stretching again.
In any event, with all of our carpet repairs we fix the carpet to the highest degree possible. When we are stretching carpet we can feel if it's loose. If it's loose we keep stretching! It's not exactly rocket science but unfortunately not all installer/carpet repairs guys care.
We offer the best warranty in the business and proudly stand behind our carpet repairs and fixes.